Winter retreat at Drakudden 2023 outside Stockholm
Finally - we are back with a retreat at Drakudden. It will be a 3-day retreat from February 23-26. The retreat is held in English. The retreat is led by Brother Thay Phap An and Sister Song Nghiem, accompanied by monastics from EIAB, Thich Nhat Hanh's center in Germany.
Since the registration instructions are in Swedish; please e-mail us at kontakt@gladjenskalla.se if you need help.
Drakudden
Drakudden is a charming conference/course centre with lake plot located by Säbyholmsviken, only 4o minutes by car from central Stockholm. The large building has a spacious dining room with a wonderful view of Mälaren. Adjacent to it, we have a separate hall, with the same view, for meditation and the teachings (see picture above). In a single building (the yellow house in the picture below) there are beds in shared rooms.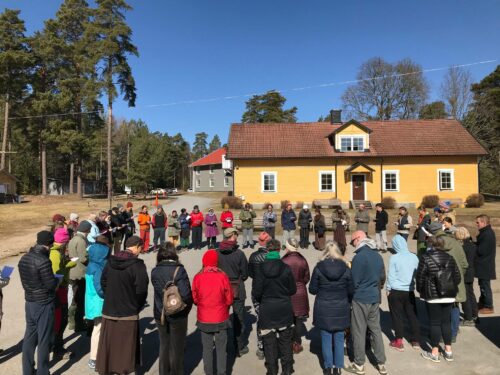 Brother Thay Phap An och Sister Song Nghiem
We are happy to have Brother Thay Phap An and Sister Song Nghiem from EIAB, Thich Nhat Hanh's center in Germany, as our teachers at the retreat. They have been leading Rosensanghan's much-appreciated autumn retreats in Gothenburg for a number of years. They both have solid and long experience in leading international retreats and events together.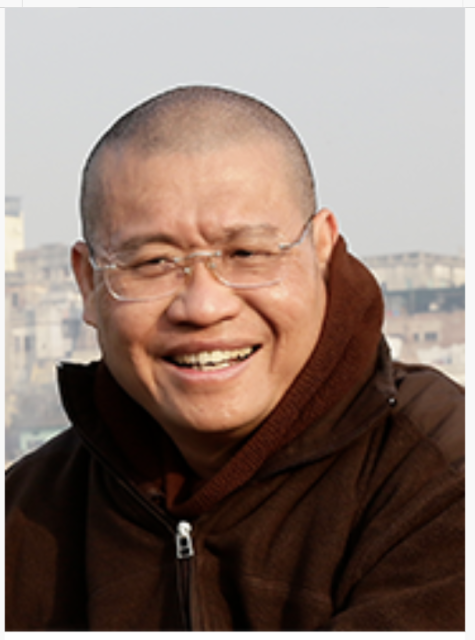 Thay Phap An is one of Zen Master Thich Nhat Hanh's oldest monastic students and also Sister Song Nghiem has practiced as a monastic and Dharma teacher, ordained by Thich Nhat Hanh, for many years. They convey the Dharma with great warmth and practical application, grounded in their own deep practice and knowledge. They are experienced practitioners and teachers of qi gong and together lead qi gong exercises during the retreat. This is usually much appreciated on their reteats.
The theme: "The way out is in"
Experience the joy, stillness and community of Zen Buddhist mindfulness. The retreat gives you the opportunity to immerse yourself in meditation and mindfulness under the guidance of experienced monks and nuns.
We practice mindfulness in all activities – when we eat, walk, prepare food, sit and meditate or just enjoy a cup of tea in the company of others. We put great emphasis on "working meditation" - preparing the meditation hall, meals and cleaning together - which provides a unique opportunity to practice maintaining a calm and present feeling at work.
This is not a completely silent retreat. However, we practice in silence from around 8pm until after breakfast the next day. This year we have chosen to have the retreat child-free.
Registration
Price: SEK 3750; all activities as well as meals and accommodation are included. Click on "To Registration" below and then follow the instructions for registration. These are in Swedish - if you need help with registration please e-mail us at kontakt@gladjenskalla.se.
The 2018 and 2019 retreats were quickly fully booked!
Many feel that mindfulness training contributes positively to their health, but we encourage everyone to continue any medical treatment during the retreat as well. If your mental or physical illness may affect your stay, please tell us and ask your doctor if it is suitable to attend a retreat with us.